Love In the Time of Corona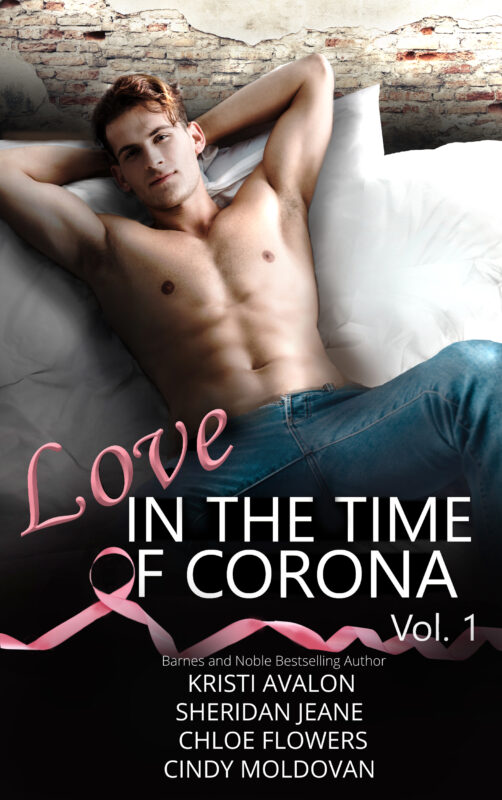 Does battling everyday living with the Coronavirus have you down? Try some escapism-- romance style!
When Life Hands You Limes - Sheridan Jeane
As the Coronavirus first becomes prevalent in the US, Carla opens her online dating app and sees the man of her dreams. Even better, he lives nearby. Social distancing and concern for their loved ones convince them to take things slowly, but through video chats and long walks together-- at a safe distance-- they begin to fall for each other. Can love prevail when life hands them limes?
Her Protector Next Door - Kristi Avalon
They live in the same building, but the mysterious man down the hall never even noticed Heather. All she knows about Jason Spencer is that he's built like a mac truck. When she finds out he makes his living as a bodyguard, some of those mysteries finally start to make sense. After they're quarantined in their apartment building, having him close makes her feel safe. As the world seems to be falling apart, are they willing to take a chance on falling in love?
Stranded in Bridal Veil Falls - Chloe Flowers
When his cameraman is called home for a family emergency, celebrity bachelor and Vagabond Travel host Trevor Tillman finds himself stranded in the small quaint town of Bridal Veil Falls. He soon finds there's more to this quiet little town than meets the eye. Unfortunately, after his cameraman calls to say he's been diagnosed with the coronavirus, Trevor finds himself unexpectedly quarantined with Heather, the beautiful but reclusive nature photographer he'd hired to take on the camera work. Social distancing has never been so hard…
Shelter In Place With My Heart - Cindy Lou Moldovan
Patia Halsey avoids her ex-fiancé, Jeffery Morrow, at all costs, but she must return to his hometown of Jim Thorpe PA to look after her great Aunt Beatrice. Upon her arrival, Jeffery meets her with grave news: her aunt has been hospitalized with pneumonia and is being tested for the Corona Virus.
When she hears the news that the Pennsylvania governor is enforcing an order to shelter in place, Patia grudgingly accepts Jeffery's offer to spend the next couple of days at his home.
Two days. What could possibly happen in the span of forty-eight hours?
Order Now!
Other Sheridan's Books in "Love In the Time of Corona"
Disclosure of Material Connection: Some of the links in the page above are "affiliate links." This means if you click on the link and purchase the item, I will receive an affiliate commission. I am disclosing this in accordance with the Federal Trade Commission's
16 CFR, Part 255
: "Guides Concerning the Use of Endorsements and Testimonials in Advertising."