Lady Cecilia Is Cordially Disinvited for Christmas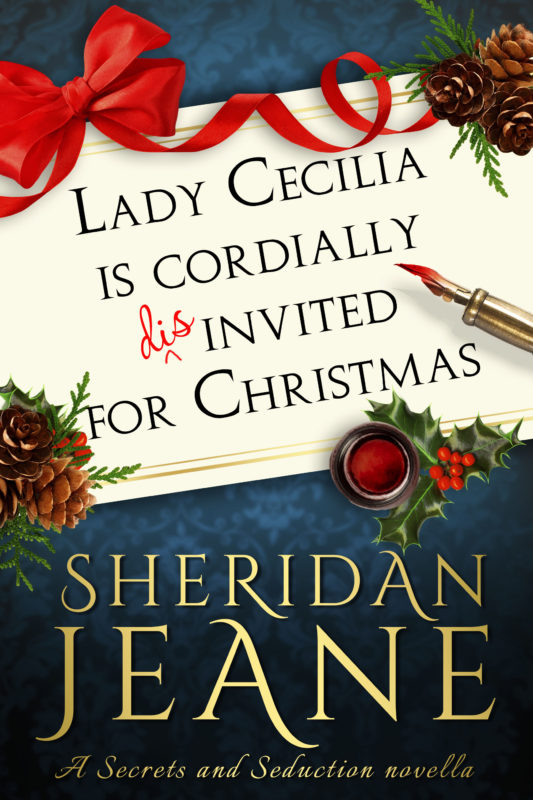 Devin comes home for Christmas with a single goal in mind
The print version of this book is available from all major retailers, but you can only get the eBook by signing up for my VIP Newsletter. Join now and start reading today!
Devin Montlake, the charming younger son of the Earl of Vincent, is in the midst of a critical legal case when he breaks free to attend his family's Christmas house party. Excited to reunite with his childhood love Lady Cecilia, Devin hopes to solidify their relationship and finally declare his intentions. However, his family's disapproval and meddling threaten to derail his plans.
Meanwhile, Lady Cecilia and her family believe they have been disinvited from the Vincents' holiday festivities. So when Devin sends a last-minute plea for them to attend, Cecilia is unsure what to make of it. After months of silence, she wonders if Devin's feelings have changed and if he plans to break things off... or propose.
As they navigate their way through the complicated dynamics of family and social expectations, Devin and Cecilia must determine if their love is strong enough to overcome the obstacles in their path. Will they finally find a way to be together, or will their differences tear them apart? "Lady Cecilia Is Cordially DisInvited for Christmas" is a heartwarming historical romance novella about second chances and the enduring power of love.
Order Now!