Coming Home
In Sheridan's spectacular Coming Home trilogy, three people have three very different experiences when they come home to Sewickley.
Signature Dish – Ford Ross visits home while searching for the perfect movie to direct. While he considers his options, he finds old friends, a cooking class, and a nerdy comic book shop owner who steals his heart.
Here's the Scoop – Sonya is a new teacher in Sewickley and dreams of settling down. Five years ago, Max Ross kept a secret from her that created a scandal and ruined her life. Today he is standing at her classroom door as her orphaned student's new guardian. Sonya would love to keep her distance, but he has her in a bind.
What a Crock! – One day last year, Lianna came home from work early and it changed her life. Divorced after years of infertility, she has new goals for her life. Ones that don't include the sexy owner of the construction company who is building an addition to her new house…at least, not at first.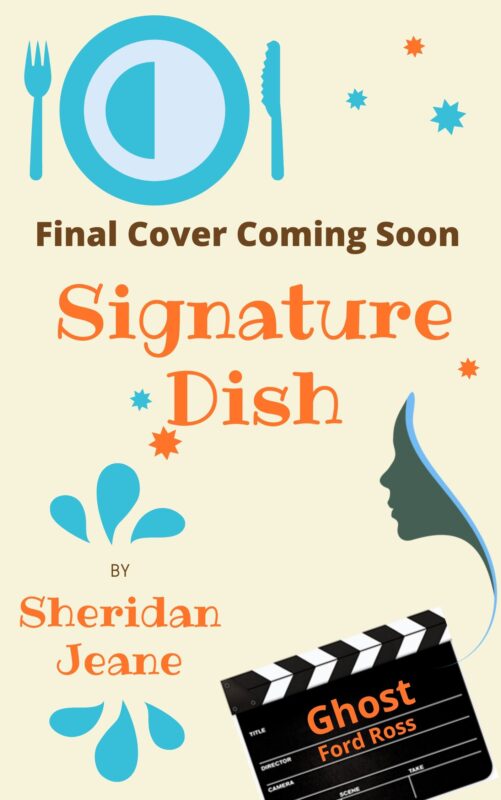 Flying high off his best director win at Sundance, Ford Ross is jolted back down to earth when he discovers his depressed father can't go it alone anymore. Hanging around his hometown while he sorts things out, Ford lets his old high school buddies talk him into joining Real Men Cook, their newly created men's only cooking class. Spending time with people who don't kowtow all the time helps him in ways he never expected. What's more, when he meets the knockout, fiery owner of the local comic book shop, Ford realizes his golden Hollywood future might not be exactly what he was looking for.
Owing to her daily choice of t-shirts, everyone calls her Wonder Woman, but Mara Stellar knows she's faking it. Thanks to her crazy ex's sabotage, she's on the brink of losing her shop, and if she's going to save it, she can't afford anything else to go wrong. She definitely doesn't need some hotshot Hollywood director who thinks filming a Superman movie remake is a waste of his time to wander in and drive away her customers with his big mouth. And even though he's sexier than Thor, Mara has no desire to get involved, especially since he's just passing through town.
As things heat up between them, Ford and Mara realize their private, secret identities might be more powerful than their public superhero personas. And taking a chance could be the bravest thing either of them has ever done...
More info →